Faughan Valley Woodlands Officially Opens; Unveiling a Haven for Nature and People
1st August 2023
Outscape is delighted to have worked with Woodland Trust on development of Faughan Valley Woodlands, which opened to the public this week.
Further to development of an Access and Interpretation Strategy for the Faughan Valley (Outscape 2018), Woodland Trust commissioned Outscape to scope and design a sculpture trail network, procure capital funding and obtain planning requirements to enable development. Funding acquired through The National Lottery Heritage Fund, DAERA's Rural Development Programme and support from Derry City and Strabane City Council has enabled development of:
Iconic Sculpture Trail – comprising multiple, small, medium and large sculptures
Creation of multi-use trails network to facilitate access to the sculptures and connect previously disconnected sites
Installation of pedestrian bridge to cross River Faughan between Brackfield Wood and Red Brae Wood
Visitor Car Park in Red Brae Woods
Associated interpretation and waymarking throughout the trail network
Link to Greenway
Faughan Valley Woodlands opened to the public August 1st 2023
Faughan Valley Woodlands is home to a significant proportion of ancient woodland which is so rare it covers just 0.04% of our landscape in Northern Ireland. Since 2000 the Woodland Trust have bought small clusters of native woodlands, including Brackfield, Oaks, Red Brae, Burntollet and Killaloo wood, all fragmented along the Faughan Valley, ASSI, a site of special scientific interest. And it has been the vision of the Woodland Trust for over a decade to connect these fragments for people, nature and climate.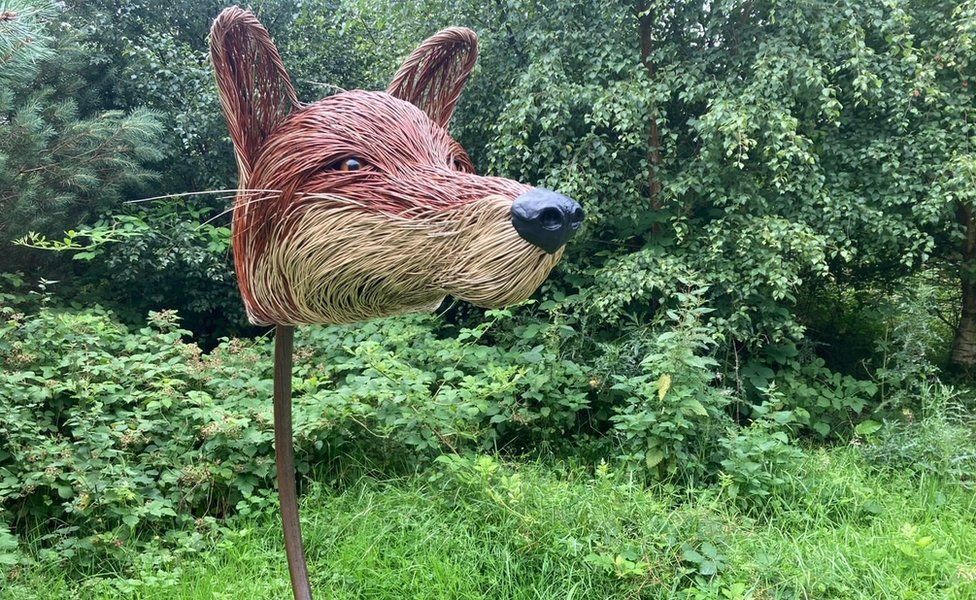 The Woodland Trust is the UK's largest woodland conservation charity and has been managing woodlands within the Faughan Valley for over 20 years. Thanks to funding and partnership support from The National Lottery Heritage Fund, DAERA's Rural Development Programme and support from Derry City and Strabane City Council; the conservation charity has been able to realise their vision connecting small fragmented woodlands along and across the River Faughan, and underneath the newly constructed A6.
Pre-existing pathways of 9km have been upgraded and new paths created to extend a trail network of more than 35km in the Faughan Valley Woodlands. This project means connectivity for people and nature and the Woodland Trust wants the valley's woodlands to become the destination for the local community, visitors from across Northern Ireland and tourists from further afield.
Visitors to Faughan Valley Woodlands will have the chance to explore the breathtaking landscapes and immerse themselves in the tranquil beauty of nature. New walking trails have been carefully designed to showcase the unique flora and fauna that call this woodland home, providing an opportunity for both leisurely strolls and invigorating rambles. A beautiful sculpture trail weaves throughout the woodlands where hidden wonders are just waiting to be explored.
The Woodland Trust Project Manager Denise Murphy said: "The Faughan Valley is incredibly  special due to the volume of precious ancient woodland in the area, it is vital that we protect and restore what little we have remaining by tree planting, buffering with blocks of new woodland and removal of invasive species building its resilience for the future.
"To be able to connect these previously fragmented woods, protect this ancient woodland and create better access for people and havens for wildlife is a dream come true. We can't wait to show you our new walking trails seamlessly connected by winding paths and beautiful bridges with a few surprises waiting to be explored along your journey!"
The Faughan Valley Woodlands are located 10 minutes from Derry~Londonderry and 1 hour drive from Belfast. For more information on visiting the Faughan Valley Woodlands, visit www.woodlandtrust.org.uk/faughan-valley/
Picture credit: Jill Jennings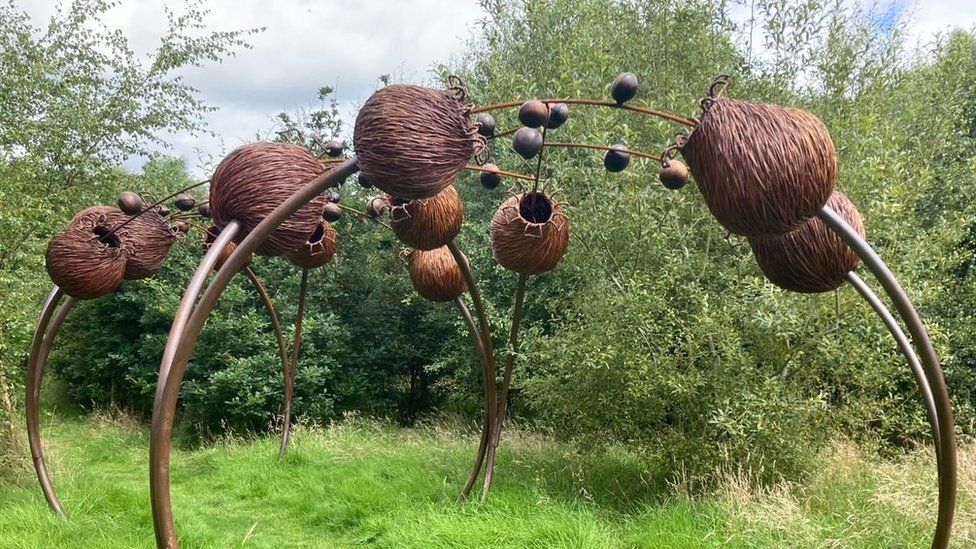 Client: Woodland Trust
Design and Build Contract Team: Euro Services Contracts, Doran Consulting, Design ID
Artists: Ngaire Jackson, Hatty & Young, Tom Hare